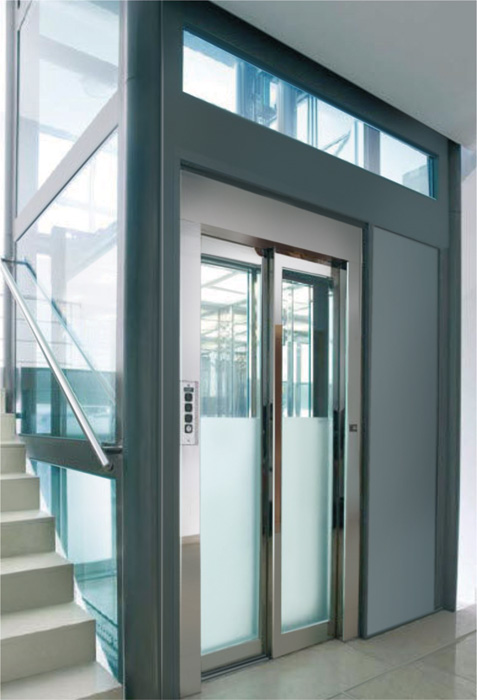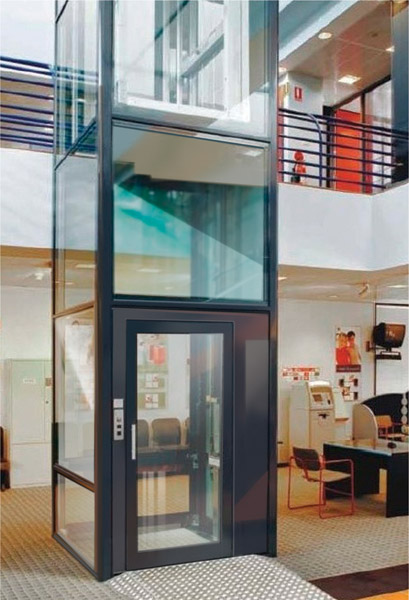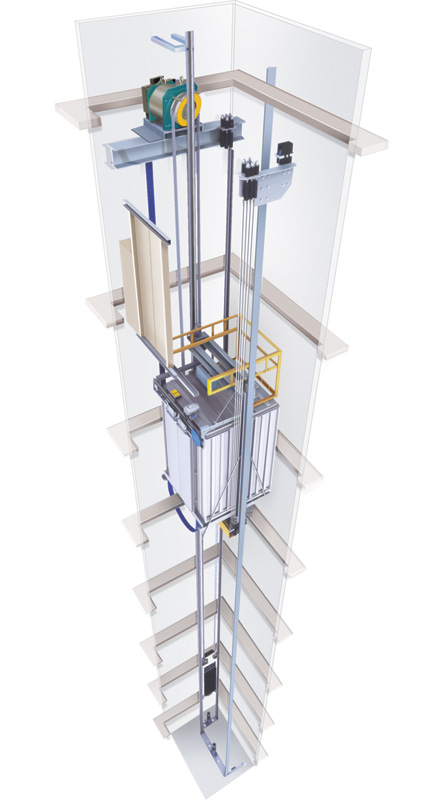 It Reduces the building expense and saves the construction cost too.

PLC's Machine Roomless Lifts gathers together the execellent Premier Lift system and the researh fruits of the architechtural adaptability. It has been independently researched into and developed Premier Company. It adopts design concepts that lead the trend with a combination of the superior performance permanent magnet synchronous and gearless drive system. It completely merges with the constructions to fully hoist the building aesthetics and values. It has very high cost performance advanctages.

Premier Machine Roomless Lifts is just like the eyes of the architecture. It thoroughly shows the construction characteristics.
| | | |
| --- | --- | --- |
| Machine Roomless Passenger Elevator Specification | | Mechanism |
| | | |
| | | |
Over Mounted Main Engine (Standard Type)
Main Engine installed into the space between the shaft top car and the elevator shaft wall, control cabinet installed beside the top lifts door, so as to minimize the link between the control cabinet and the main engine for easier overall maintenance.
Additional Exceptional Features
Traction System with Green Enviornment Protection
Weight of permanent magnet synchronous traction machine with the compact structure is only half of that of the tradional traction machine. Machine room has been designed as the same as well area. It fully increases the utilization rate of the construction. It reduce influence proportion of the machine room in the buildings.

Compact Control Cabinet
It applies elevator special-purpose thin control cabinet that has been custom-made by Premier company. It effectively serves the well space and increase the utilization rate of the building space through reducing thickness of contol cabinet.


Effective Energy savng car lighting
Energy consumed by the car lighting mazimumly shares 40% of total elevator enerygy consumption. PLC applies the effective energy saving and lon life LED lamps to replace for the traditional halogen lights. The service life is ten times then that if the traditional halogen lamps. It can maximumly save 80% of energy loss.

"Core" of Energy Saving
Permanent Magnet Synchronous and Grealess Traction Machine.
Saves 40% Energy & Free from grease pollution and avoids trouble of maintenance.
Peaceful and low noise properties isolate from any interference.
Gets rid of harmonic pollution and avoids signal interference.

"Light" of Low Carbon
A Fortunner of LED Car Lighting Source.
Stable, Low - Temperature, little lumens, depreciation, non radiative, long life.
The light automatically shuts down when not in use.
Save Electric Energy and Property Management Cost.